"Softly the light heals even the great thirsting earth."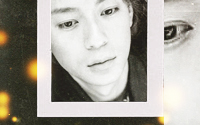 Skyremix.org
☆
Fanlisting Collective
www.skyremix.org
I've been running fanlistings for a very long time, and have managed to amass quite a number of them. At one point, I decided I had too many fanlistings to house on a subdomain, so I purchased a new domain for them. I have a lot of interests, so there is a pretty wide variety of subject matter. Feel free to take a peek. This domain showcases the fanlistings that I have joined as well.
Everstone
☆
Pokémon Collective
pkmn.skyremix.org
Pokémon has been a huge part of my life, from my childhood up until now. Because I have a few Pokémon-related websites live already, and have the construction of quite a few more in mind, I decided to open a small collective dedicated only to those websites. It is currently hosted on a subdomain but if it gets as large as I want I'd like it to have its own domain name. We'll see. c:

Discolours ☆ visit?
Writing Archive


Unreality ☆ visit?
Layout Archive


Afterimage ☆ visit?
Hiei (Yu Yu Hakusho)

Abstruse ☆ visit?
Sohma Hatsuharu (Furuba)


Firebrand ☆ visit?
Lavi (D.Gray-man)

Nephologic ☆ visit?
Hibari Kyouya (KHR!)

Hailstorm ☆ visit?
Hitsugaya Toshiro (Bleach)

Being revamped:
burn&rave
"In the map of the future, you are not there."
Here are websites that I would like to open in the future. They are in varying stages of construction, from simple ideas to near completion. Some of them may see the light of day, but some may not. For now, here are some images of the subject matter.